Outdoor Movie: Bolt
2022-09-14 11:36:42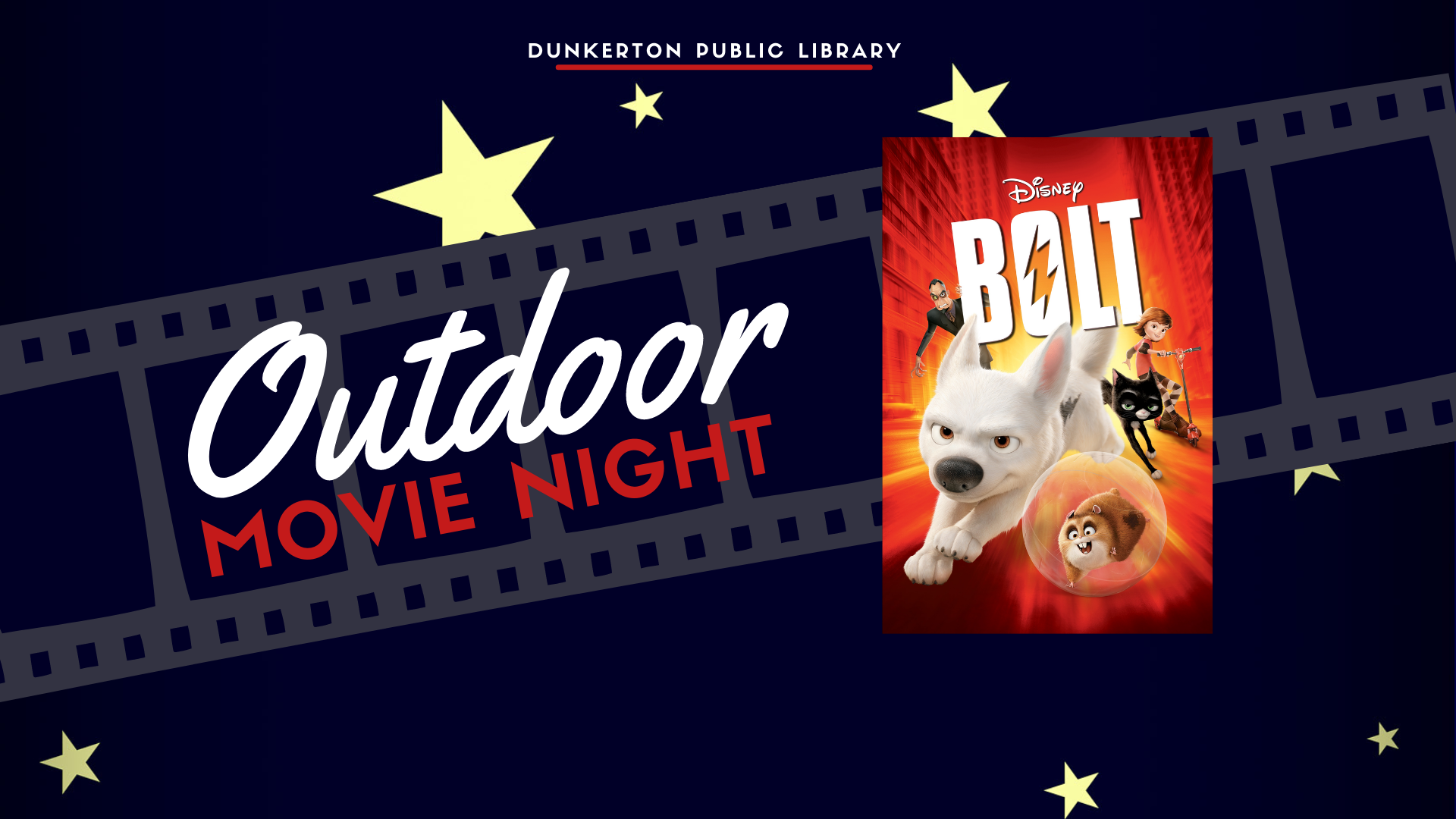 Friday, Sept. 23 at 7:15 PM on the library lawn.

Bolt, a dog who has spent his entire life on the set of a television series, firmly believes that he
has super powers. When his beloved owner Penny is "kidnapped" on the show, Bolt runs away
from the set to rescue her, eventually teaming up with sarcastic alley cat Mittens
and Bolt super-fan Rhino the hamster on a cross-country journey back home. Bring your own
lawn chairs, blankets, and snacks for this family-friendly outdoor movie!