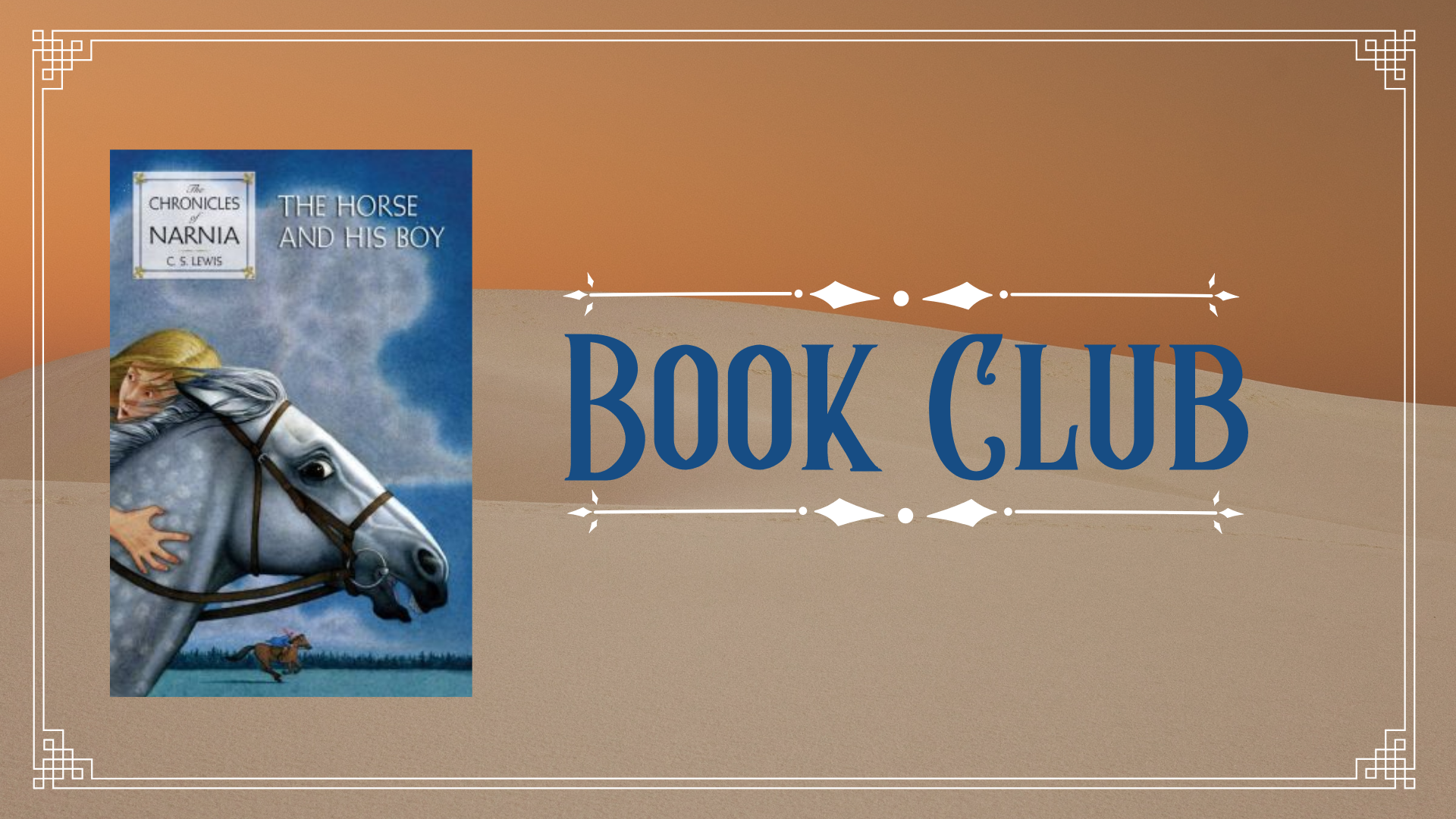 Discussion Date: May 20th at 6:30 PM and May 21st at 2:15 PM
Our May book club pick is The Horse and His Boy by C.S. Lewis. If you are interested in reading and discussing this book, please contact the library to sign up and reserve a copy. Masks will be required and social distancing will be observed at the discussion.
The Horse and his Boy is a stirring and dramatic fantasy story that finds a young boy named Shasta on the run from his homeland with the talking horse, Bree. When the pair discover a deadly plot by the Calormen people to conquer the land of Narnia, the race is on to warn the inhabitants of the impending danger and to rescue them all from certain death.