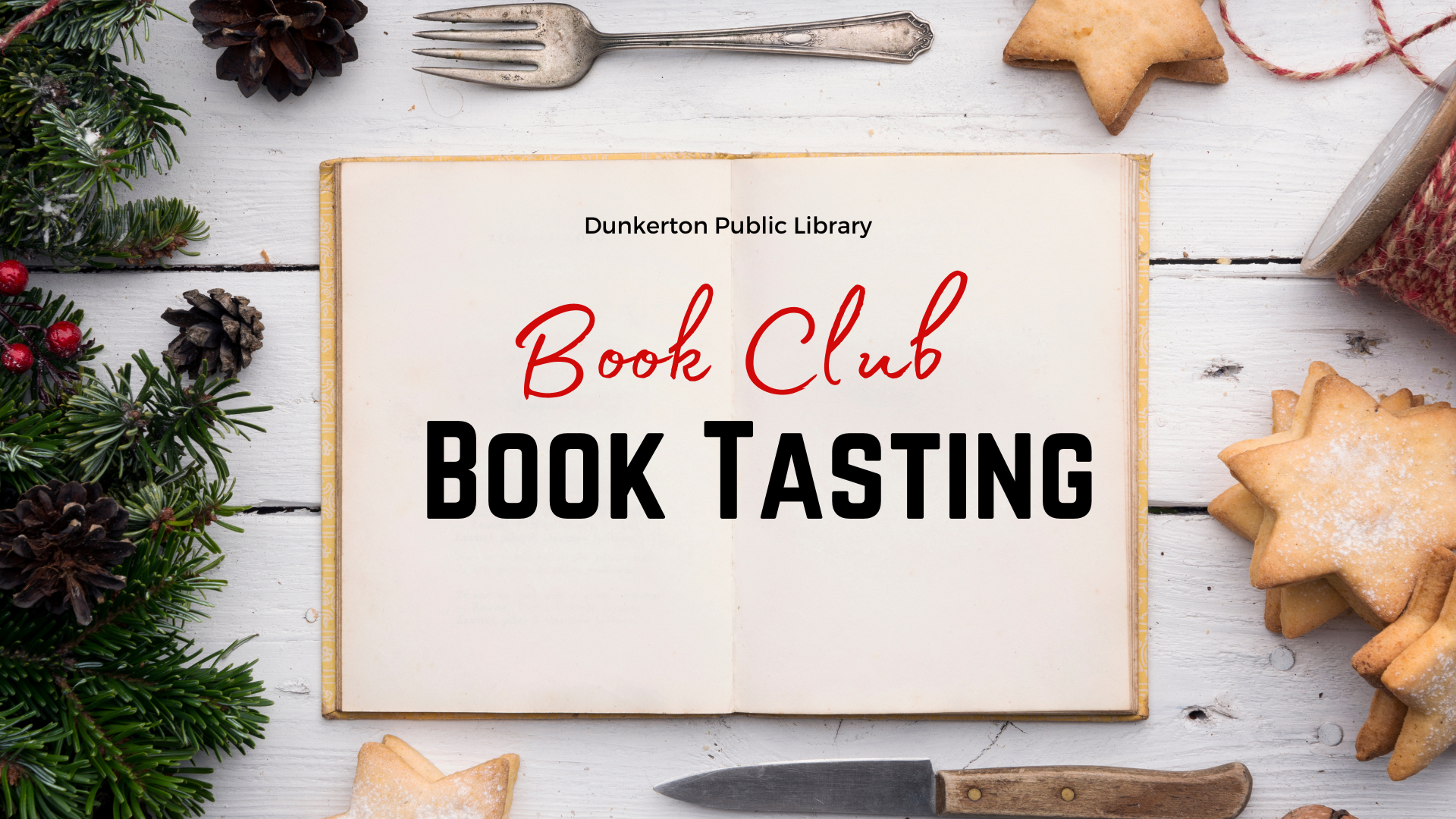 Dec.15th at 6:30PM & Dec.16th at 2:15PM
Come be a book connoisseur by "tasting" and rating possible book club selections. We would love to know what "flavors" of books appeal to you most! These events will be deciding factors in the upcoming 2023 book club selection.
Contact the library to sign up.